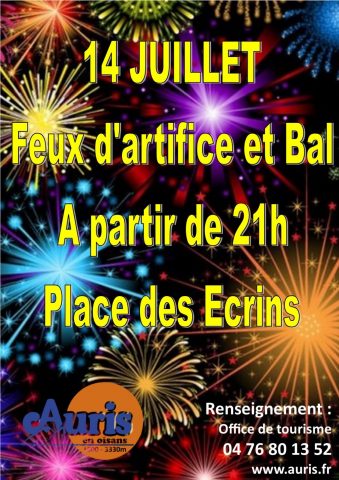 The town council in Auris invites you to the resort to celebrate this national holiday with fireworks. This light and sound show in a wonderful setting will delight both adults and children.
The fireworks are set off on the Cold e Maronne, and can be seen from the Bauchets or the Ecrins square. The party keeps on going with dancing and music in the Ecroins square.
National Festival
Types
Traditions and folklore
Entertainment/recreation
Sélection GTA ???
ANMSM - summer
Classification & labels
Show
popular dance
Fireworks
Capacity
Number of visitors expected: 400
Date
Tuesday 14 July at 6 pm.
Canceled or closed because of Covid-19