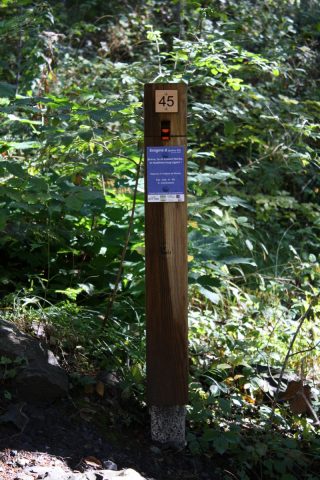 This permanent orienteering course for adults is perfect for exploring the area around Auris. Maps are available at the tourist office.
Descriptif Parcours Permanent d'Orientation Nature adulte : Decouverte d'Auris en Oisans
This 13-control point orienteering course takes you into the Piégut forest to explore the Sentier des 21 virages, the reservoir and the Col de Maronne. As well as trying out orienteering, you will also be able to enjoy some wonderful local viewpoints. The aim is to find your way from one control point to the next, using both natural and artificial features. The order is compulsory, but you are free to find your own path between the points. Each time you reach a control point, punch a hole in your card, using the red hole puncher you find lodged inside the wooden post. In addition, there are questions at each stage to perfect your knowledge of the Alps.
Opening
From 18/04 to 11/12.

Subject to favorable weather.
Subject to favorable weather