Once you've taken off your skis, you'll see that the mountains have yet to reveal the full extent of their delights… as it is on foot that the soothing virtues of nature become most apparent.
With or without snowshoes, walkers can enjoy the fresh air on one of the 3 groomed walking trails in Auris, namely the "Rochette", the "Col de Maronne" and the "Piégut" loops.
SNOWSHOEING AND WALKING TRAIL MAP
But that's not all! You can also escape onto the groomed trails of the Alpe d'Huez cross-country skiing area.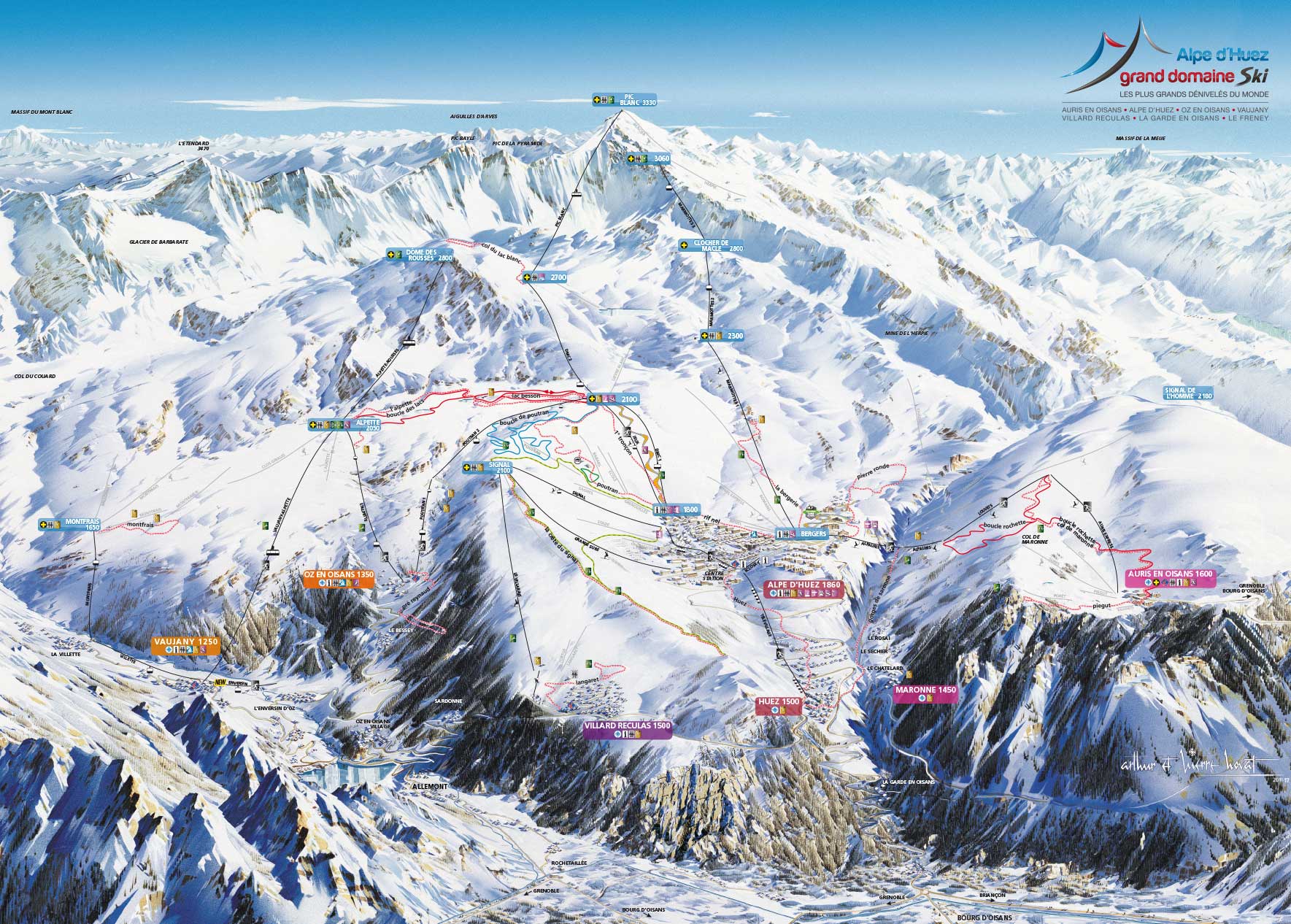 Guided snowshoeing outings
If you really want to feel the heart of the mountain beating under the snow, you need a guide. They are like chamois, knowing their territory like the back of their snowshoes, in particular the 70 hectares of the Piégut forest. The spruce trees provide cover for unmarked trails under snow-laden branches, where sunlight glinting through the trees creates a magical atmosphere.