The loop of La Rochette of Auris is one of the cross-country ski itineraries of the Alpe d'Huez Grand Domaine Ski area.
With a total of 8 km long from the resort via the Col de Maronne, it is one of the 50 km scattered here and there on the massif. Each sector has its own wild atmosphere…
The Auris Nordic domain is 2 sectors for 2 wild atmospheres typical of the Oisans and its high mountain spirit.
Cross-country skiing, but also walking, snowshoeing or Nordic walking.
→ Opening of the area: from December 16, 2023 to April 14, 2024.
Check out the track openings.
---
The Rochette cross-country ski loop
Concerning the access to this cross-country ski loop of La Rochette, from the resort the most sporty ones will warm up by climbing the 200 meters of difference in altitude to the pass. For those who prefer to go "easy", the Auris express chairlift will do the job (pedestrian rate).
Once at the pass, the cross-country skiers will join the Rochette loop after 2 short kilometres, then they will set off on the 2 km route which winds over a plateau in the hills opposite the Alpe d'Huez resort. Along the loop, pedestrians of all kinds (snowshoes, Nordic walking, walkers) are welcome but must give priority to cross-country skiers who must keep up the pace!
The vast snow-covered expanses on the road to the Rochette plateau open up first to the peaks of the Écrins. Here, a little piece of Alaska has been invited into the Alps… You forget about the ski resort and the ski lifts until the view opens up onto Alpe d'Huez and the Grandes Rousses summits… And here again, the magic happens!
In total, it's an 8 km journey through the fascinating winter landscapes… 8 km that clears the head, lengthens the holidays and makes memories.
Cross-country skiers then set off around the Rochette loop that winds its way over a plateau opposite Alpe d'Huez, offering amazing 360° views!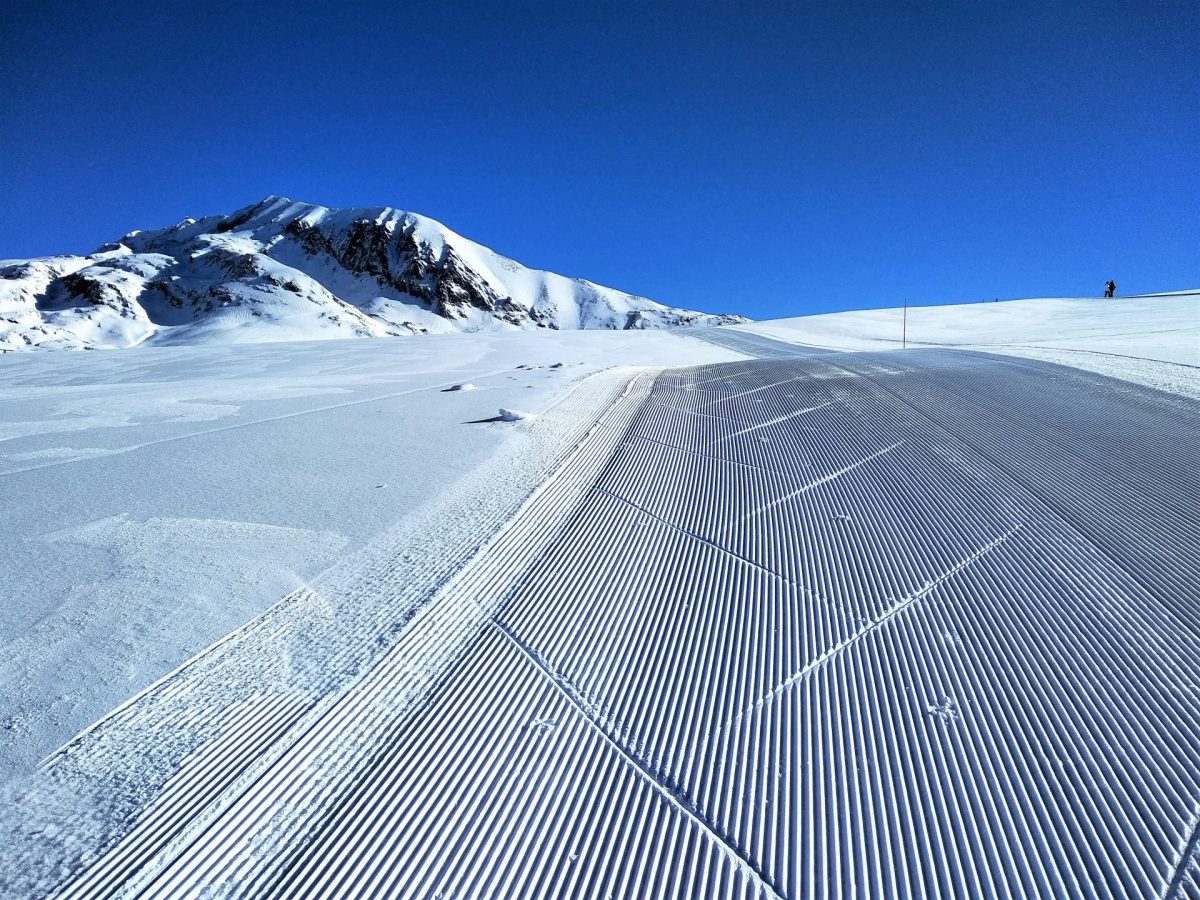 And when you've done that, there's still more!
The Alpe d'Huez Grand Domaine Ski throws its trails into the mix, including :
An itinerary near the Alpe d'Huez area : the Poutran loop.
A lovely loop on the plateau of lakes near Oz-en-Oisans.
To get to these various sectors, you'll need a pedestrian/cross-country ski pass, which is valid, both for Auris and the Alpe d'Huez Grand Domaine.
Cross-country piste map