The Rochette sur Auris loop is one of the cross-country ski trails within the Nordic skiing area of the Alpe d'Huez Grand Domaine Ski.
It's 8 km long and is part of the 50 km of track dotted over the mountain range. Each sector has its unspoiled atmosphere…
Cross-country piste map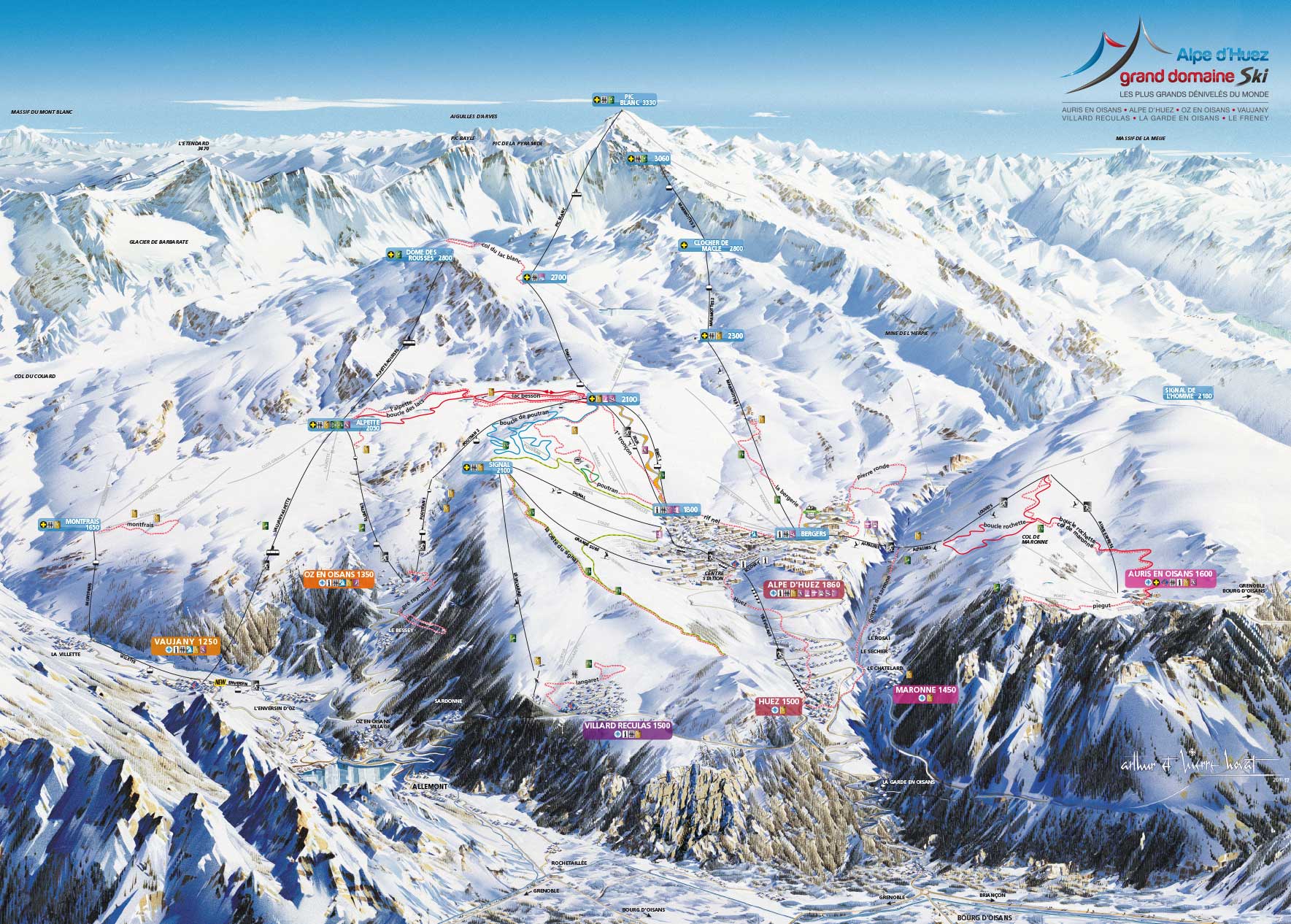 The Rochette cross-country ski loop
You can access this 8 km red trail either on foot on foot or by chairlift. On foot, you need to make the 350 m climb up a footpath to the Col de Maronne, before putting on your skis. If not, the easier and fastest way to get there is by buying a pedestrian ticket for the Auris Express chairlift.
Cross-country skiers then set off around the Rochette loop that winds its way over a plateau opposite Alpe d'Huez, offering amazing 360° views!
And when you've done that, there's still more!
The Alpe d'Huez Grand Domaine Ski throws its trails into the mix, including :
A wooded trail in the Sarenne gorge, at the bottom of the Alpe-Auris chairlift.
A lovely loop on the plateau of lakes near Oz-en-Oisans.
The Pierre Ronde Trail next to the Col de Sarenne.
To get to these various sectors, you'll need a pedestrian/cross-country ski pass, which is valid, both for Auris and the Alpe d'Huez Grand Domaine.